November 29, 2015

Few months ago the identity agency Design Bridge Amsterdam contacted us for an assignment. Their office was recently renovated and – in accordance with their appreciation for local crafts and traditions – they wanted to recreate Amsterdam's curly letter in a series of words to be painted on the doors of their meeting rooms.
Design Bridge Amsterdam's building was once a stable. As a nod to this history each meeting room was named after a horse breed: Chesnut, Bay, Roan, Star, Snip, and Sorrel. 'Dames' and 'Heren' were also requested for the toilets; and a 'Hello' as well for the entrance.
Ramiro Espinoza created a set of custom lettering works fair to the Amsterdam's Krulletter tradition and asked Jasper Andries – from the Amsterdam Signpainters team – to paint them on the doors.
Everyone involved was quite satisfied with the results. It's probably the first time new Amsterdamse Krulletters have been painted with a level of accuracy and dedication similar to those of the masters Visser and Beukeboom.
Thanks, Design Bridge, for your trust and support. We love the way the Krulletters look on your doors!
November 29, 2015

Becky Chilcott from Chil3 has amused us again with a beautifully designed book by author and journalist Susan Maushart. This Little World is Perth's Presbyterian Ladies' College (PLC) centenary book. Although it has a fairly formal structure in terms of its 11 chapters, every page engages the viewer with different standout images, stories and factoids. The spirit of camaraderie, innovation and achievement are strong elements throughout the book in line with PLC's 100 year history.
We are very proud by the fact the typeface used throughout the book is Laski Slab, designed by Paula Mastrangelo & Ramiro Espinoza and released with ReType in 2014.
November 29, 2015

Simone Massoni is an Italian illustrator with a deep appreciation for typography. He runs the website chicksandtypes.com where he likes to pay homage to some of his favorite fonts. In past months well known typefaces like Meta, Archer and Matrix – among others, have been interpreted pairing each font with the illustration of a sensual woman that – in Massoni's view – embodies the typeface's attributes.
Last month it was the turn of our font Tomate and Massoni created Justine (a reference to a Spinvis's song) as its companion.
We are glad Tomate has been included in such a beautiful website and that a talented artist found its contours inspiring. Thanks a lot Simone! and keep us updated about your projects.
November 16, 2015

Few days ago Ramiro was invited by Design Bridge Amsterdam to talk about his research on the curly script of Amsterdam and how vernacular letters can be used in contemporary identity systems. Many thanks to Zayne Dagher, Marguerite Rubens and the rest of the Design Bridge team for a wonderful evening.
More information: http://www.designbridge.com/at-the-bar-with-ramiro-espinoza/
November 3, 2015

Ramiro Espinoza has recently delivered a workshop on sketching ‪Krulletters‬ at Amsterdam Signpainters's headquarter. Drawing letters is hard work but at the end of the day, all sketches looked much more refined. We hope the AS team enjoyed it and that soon they will be able to draw and paint krulletters as good as the ones produced by Visser and Beukeboom.
Here you can see some images of the workshop.
September 14, 2015

We are fans of the Amsterdam School and at least once a year we pay a visit to Het Schip, the museum dedicated to this avant-garde movement.
Last time we were there, we found this fine publication dedicated to the architect Eduard Cuypers. Its designer, Joep Pohlen from Polka Design chose Kurversbrug as the cover and headlines typeface and of course we think it was the right decision.
September 12, 2015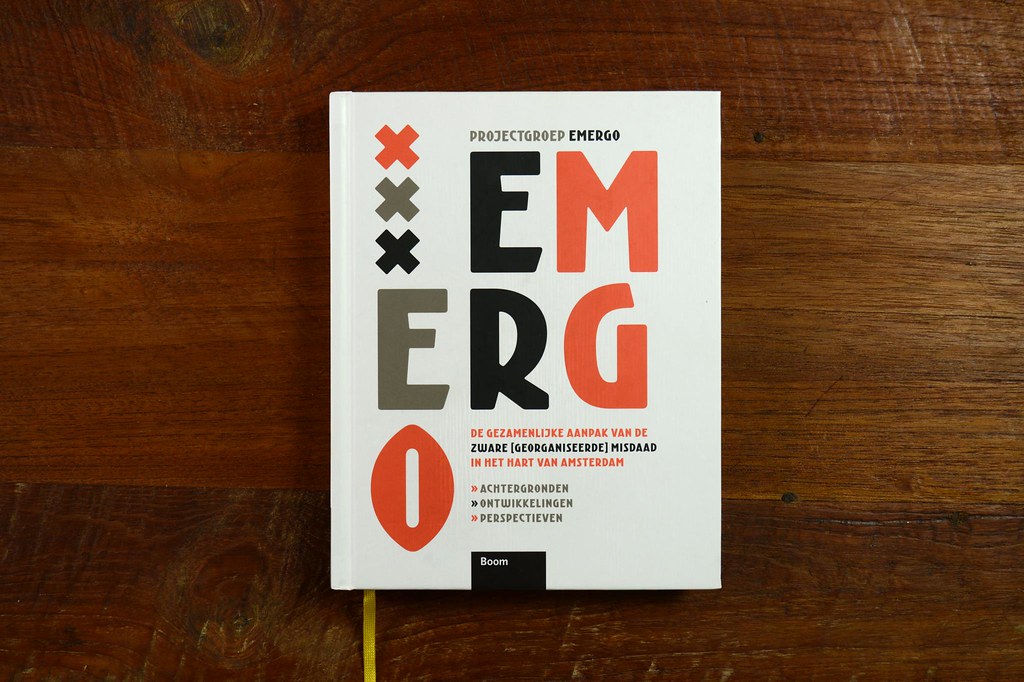 Emergo is an interesting report on Amsterdam organized crime published by Boom Publishers. The book was designed by René van der Hooren making intensive use of our font family Krurversbrug. Much appreciated, René. We love to see book designers making good use of our fonts.
September 4, 2015

Another great project using Kurversbrug: Sander Pappot from Zender.nu studio has redesigned the identity of the Amsterdam's club Wester Unie and the new image looks wonderful!
September 1, 2015

In this post at Behance you can take a look to some of the steps in the production of a recent lettering based logo. We used a copperplate style with some traits typic of the Amsterdamse krulletter
August 31, 2015

Thanks a lot to Jaap Biemans and de Volkskrant's design team for choosing our font Krul for this beautiful spread in the Volkskrant's magazine. It looks gorgeous.