November 16, 2015

Few days ago Ramiro was invited by Design Bridge Amsterdam to talk about his research on the curly script of Amsterdam and how vernacular letters can be used in contemporary identity systems. Many thanks to Zayne Dagher, Marguerite Rubens and the rest of the Design Bridge team for a wonderful evening.
More information: http://www.designbridge.com/at-the-bar-with-ramiro-espinoza/
November 3, 2015

Ramiro Espinoza has recently delivered a workshop on sketching ‪Krulletters‬ at Amsterdam Signpainters's headquarter. Drawing letters is hard work but at the end of the day, all sketches looked much more refined. We hope the AS team enjoyed it and that soon they will be able to draw and paint krulletters as good as the ones produced by Visser and Beukeboom.
Here you can see some images of the workshop.
September 14, 2015

We are fans of the Amsterdam School and at least once a year we pay a visit to Het Schip, the museum dedicated to this avant-garde movement.
Last time we were there, we found this fine publication dedicated to the architect Eduard Cuypers. Its designer, Joep Pohlen from Polka Design chose Kurversbrug as the cover and headlines typeface and of course we think it was the right decision.
September 12, 2015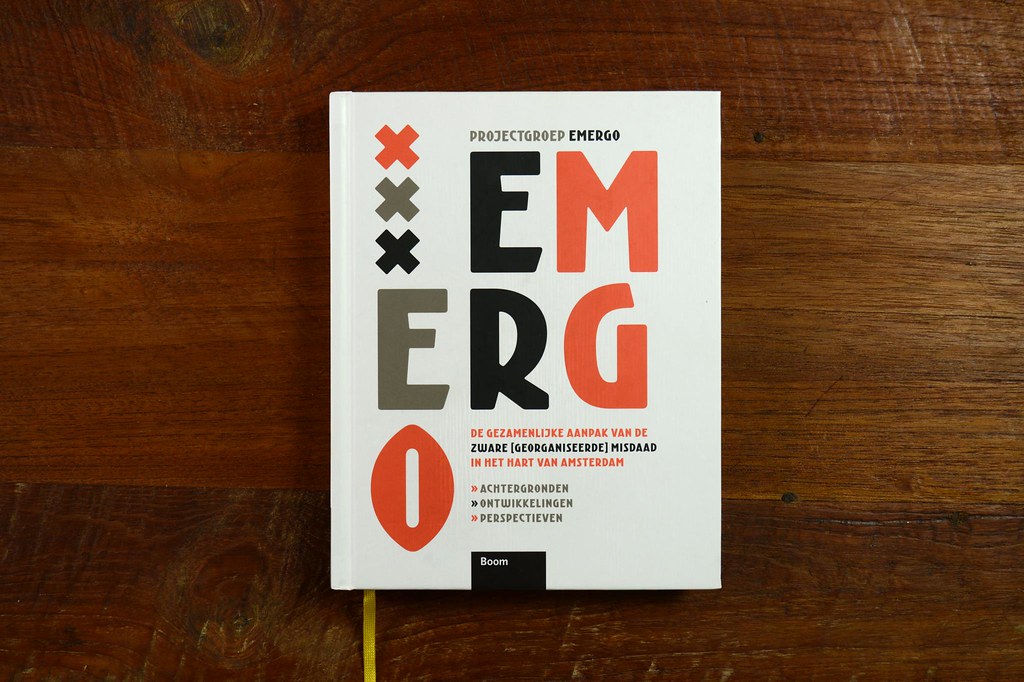 Emergo is an interesting report on Amsterdam organized crime published by Boom Publishers. The book was designed by René van der Hooren making intensive use of our font family Krurversbrug. Much appreciated, René. We love to see book designers making good use of our fonts.
September 4, 2015

Another great project using Kurversbrug: Sander Pappot from Zender.nu studio has redesigned the identity of the Amsterdam's club Wester Unie and the new image looks wonderful!
September 1, 2015

In this post at Behance you can take a look to some of the steps in the production of a recent lettering based logo. We used a copperplate style with some traits typic of the Amsterdamse krulletter
August 31, 2015

Thanks a lot to Jaap Biemans and de Volkskrant's design team for choosing our font Krul for this beautiful spread in the Volkskrant's magazine. It looks gorgeous.
July 20, 2015

Many thanks to Yves Peters for the thorough review of De Amsterdamse Krulletter published in Fontshop's weblog.
July 14, 2015

The beautiful lettering painted on the windows of Café "Het Molenpad" was one of the first works with "Amsterdamse Krulletters" I could identify and photograph back in 2004. "Het Molenpad" is on the Prinsengracht, separated a few meters from the location of the building were the Public Library used to be located. Two or three years later, I started to be more systematic and take pictures of every window with krulletters, so I came back to this café with a better camera and, to my despair, discovered that the place had been renovated and the old lettering was gone. The pictures I had were not good enough and I couldn't include them in my book.
A couple of months ago Thijs Kerkhof, owner of "Het Molenpad" contacted me and told me he still had the old lettered glass and that I could take it if I wanted. Wonderful! I had always regretted what happened to this window because the work was in a very good condition and hadn't been "restored" by less skilled painters – like many of the windows in Amsterdam. So I collected the 28 kilos glass and brought it to Kunst en Zo where Theo van Steijn prepared a strong frame for it.
Now this gorgeous sign painting work is hanging on a wall at ReType's headquarters. It makes me very happy to watch it every morning.
Ramiro Espinoza.
July 13, 2015

As every year we have made a Flickr's album with pictures of KAKB's Type and Media 2014/15 graduation projects: https://www.flickr.com/photos/retype/sets/72157654986009899
Enjoy!